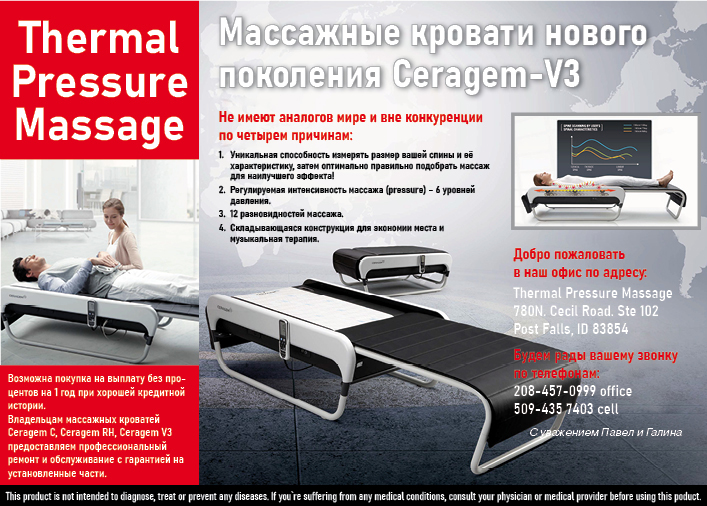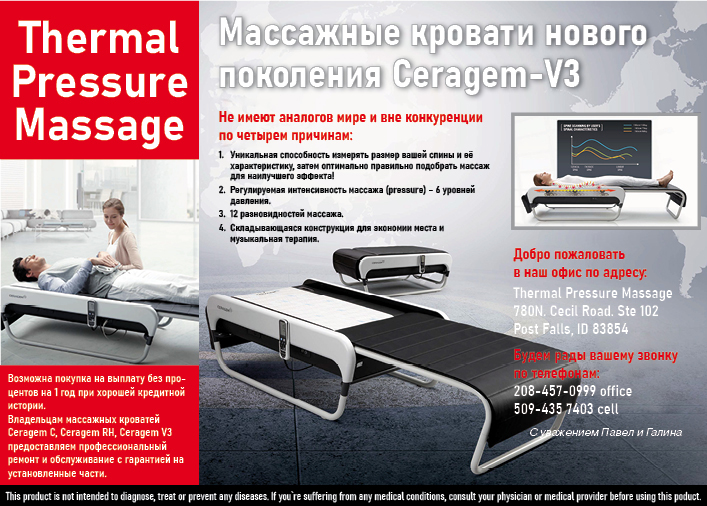 Best Thermal Massage in Spokane
Unique technology that can measure the size of your back, and its characteristics, and apply this information to create a massage routine specifically designed for you!
It has a six-level feature that will be applied based on the recovery of your back.
Has twelve different featured massage modes that you can use anytime.
Fittable construction to save space and easy use.
Our location: 780N Cecil Rd. Ste 102 Post Falls ID 83854.
Call Paul or Galina: (208) 457-0999 or (509) 435 – 4703